Yes indeed it has been some time since Ive blogged. Part laziness and part computer problems I'm afraid, but I'm back now.
Time to catch up then.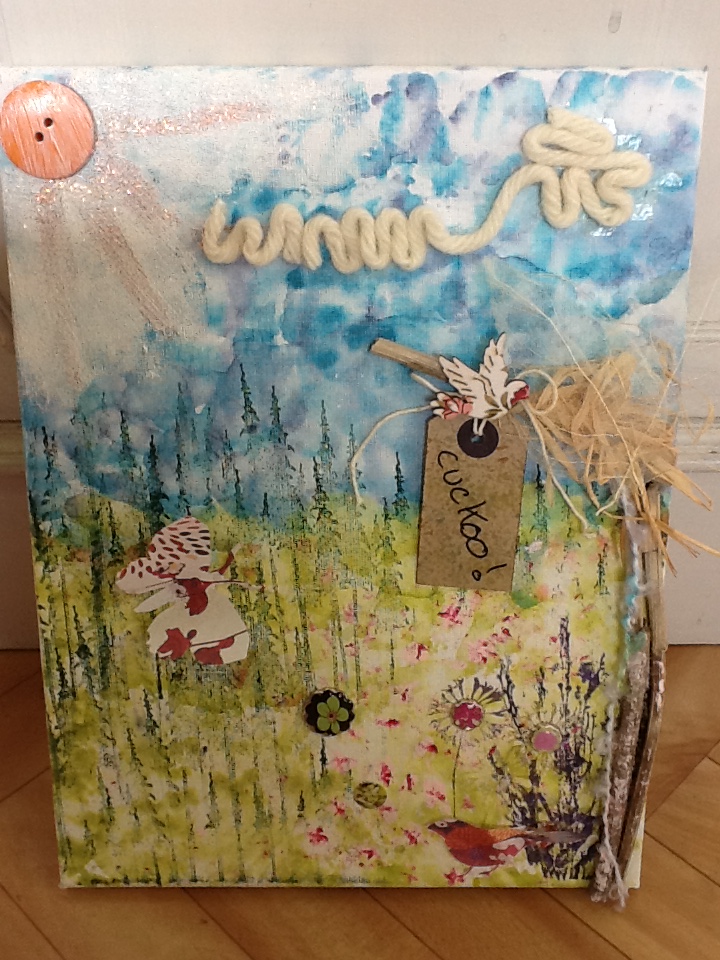 Well, we've done a couple of mixed media sessions. Always a good chance to let your imagination flow and Pat had fun making this Start of Spring canvas.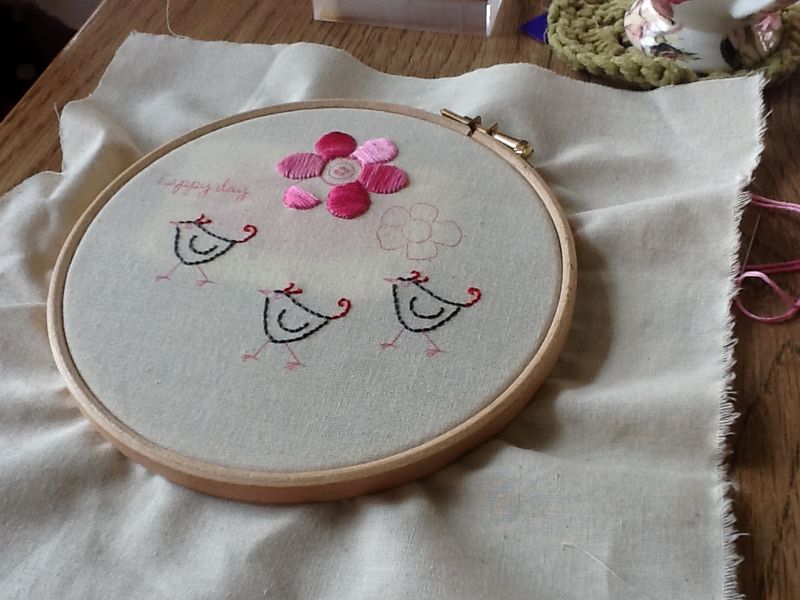 Hoop sessions have continued to prove very popular. Pictured is one of our April hoops, in its early stages. This one was beautifully embroidered by Sue.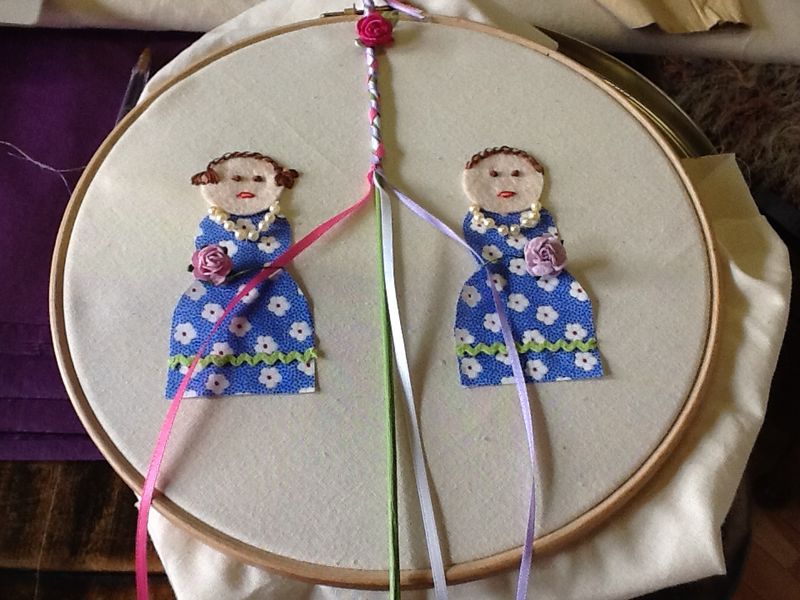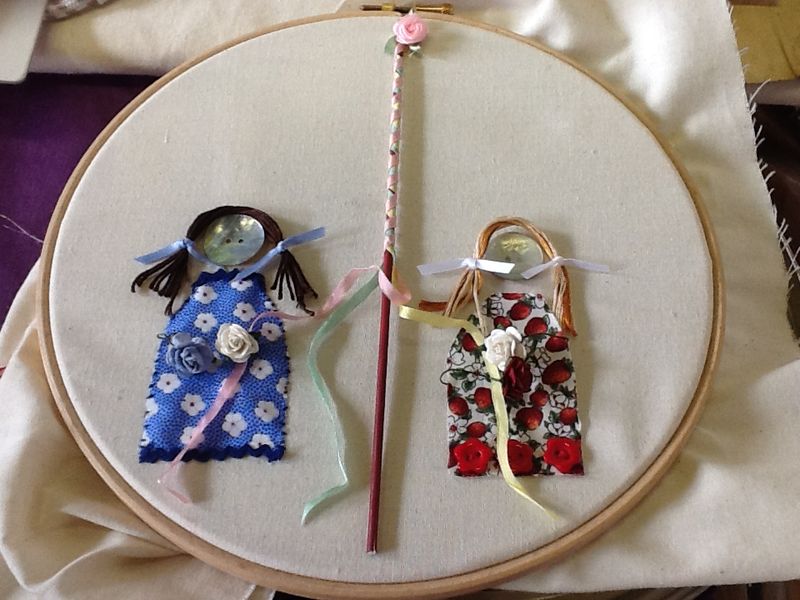 This weekend the May's hoop depicted a May Pole and for the first time we added people to our work.Im looking forward to seeing these finished.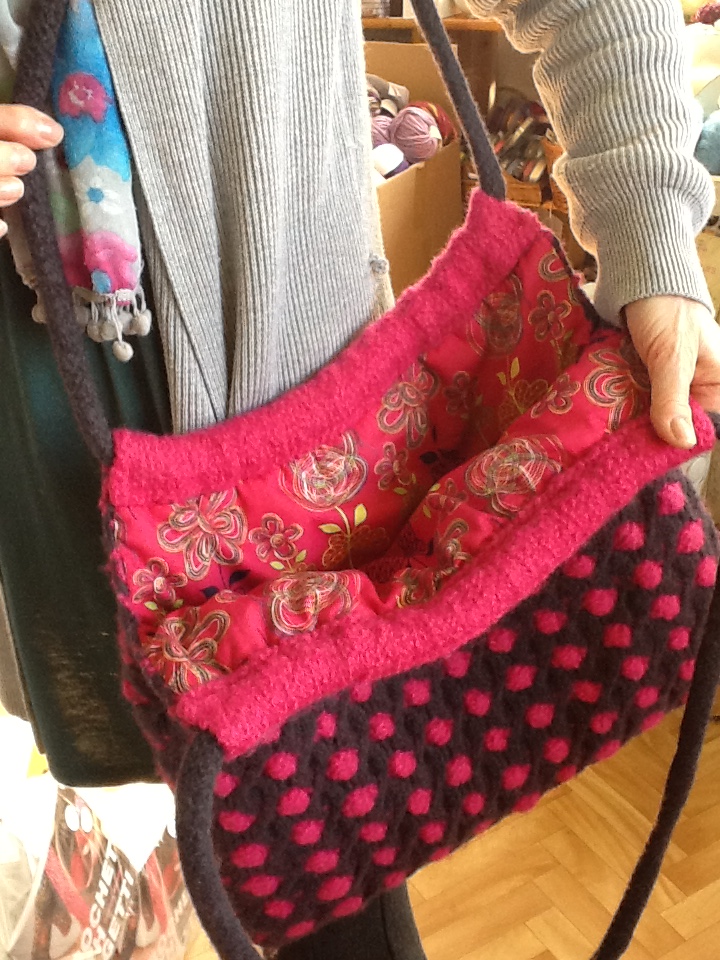 I've kept the girls busy with a few of the little challenges I like to throw in the mix, including a felted bags project. If you get chance please take a look at all the gorgeous bags we made which are in the shop window just now.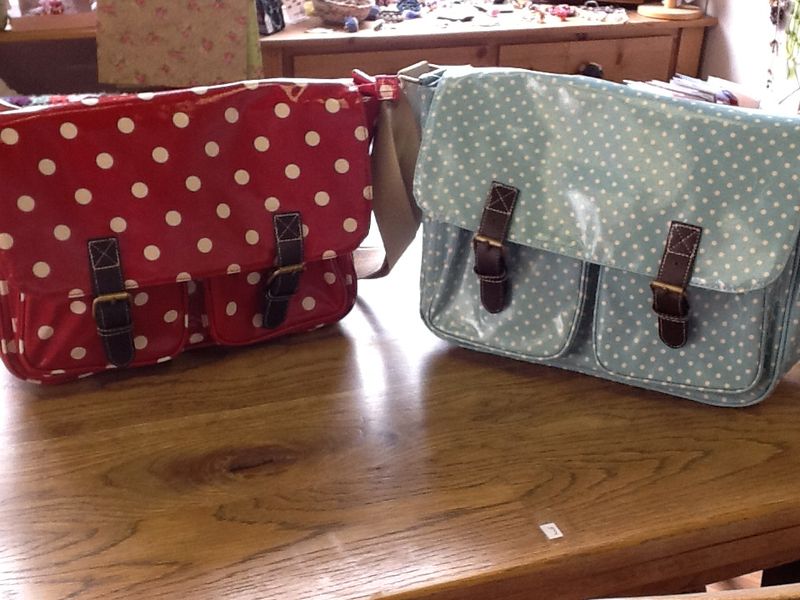 We've also taken delivery of some bags in this spotty print. Yes, they are waterproof - all ready for summer!

And so we move on to future workshops, which will include ........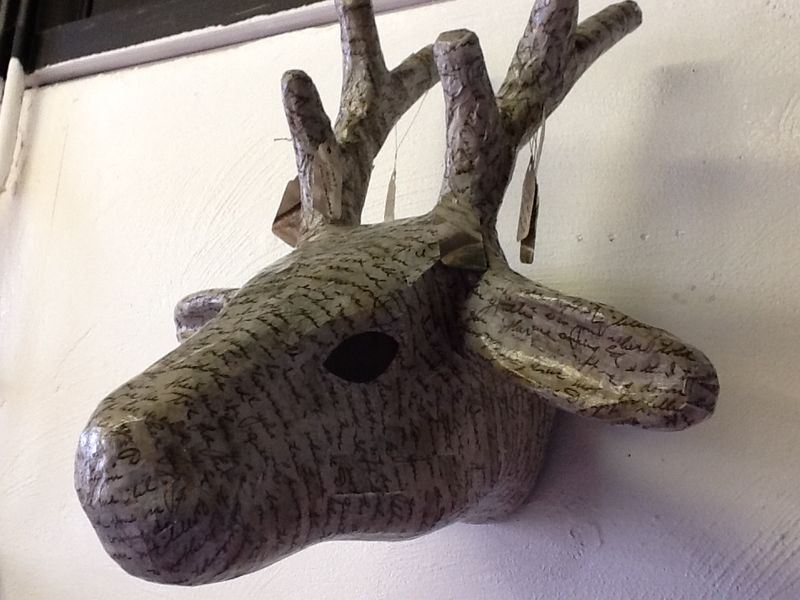 a decopatch deer head to hang in pride of place on your wall.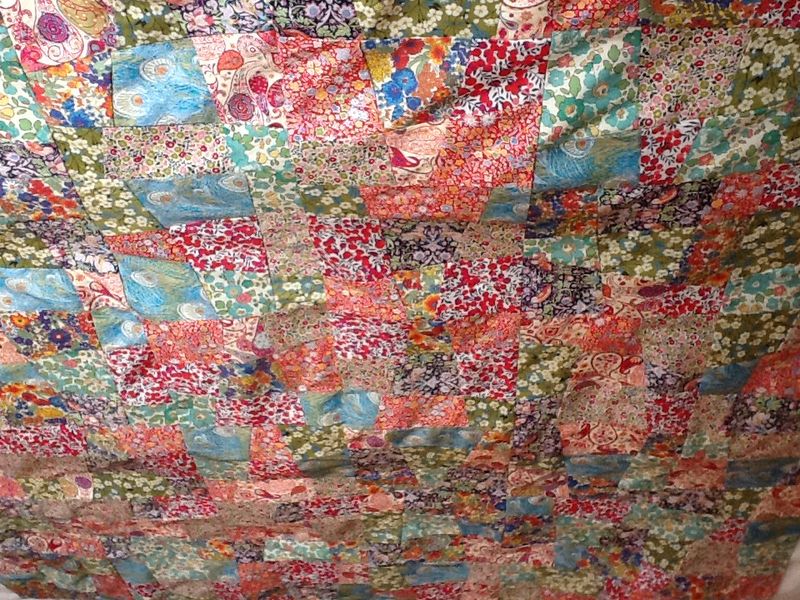 We've started a patchwork group on alternate Sundays,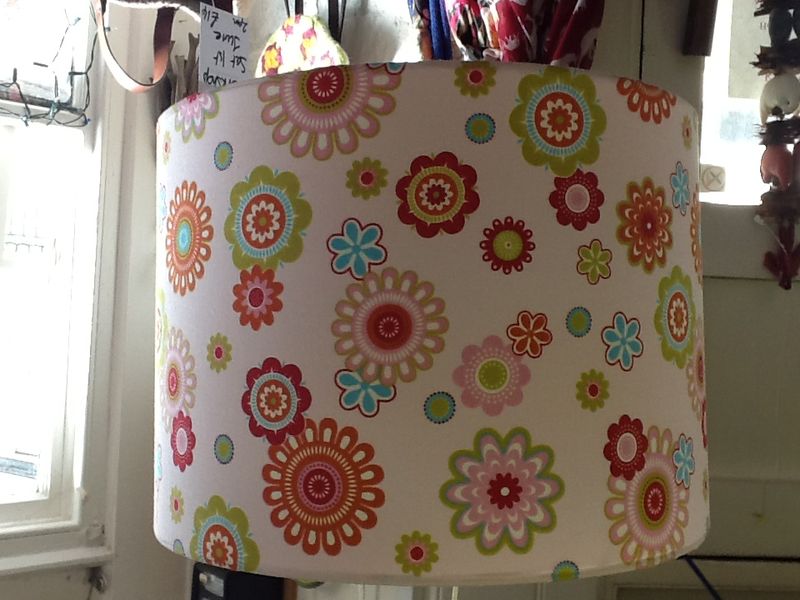 and will be making lampshades too.

Ah yes, that one is mine. I can resist a bit of fur!
Please call into the shop if you would like any further information on any of the above.